360 Video Doorbell X3: Smartest home security doorbell
This year, we just launched the 360 Video Doorbell X3 on Indiegogo on 12 January 2021. This is the world's 1st radar sensing video doorbell. And the smartest doorbell with the 5MP camera and WDR technology.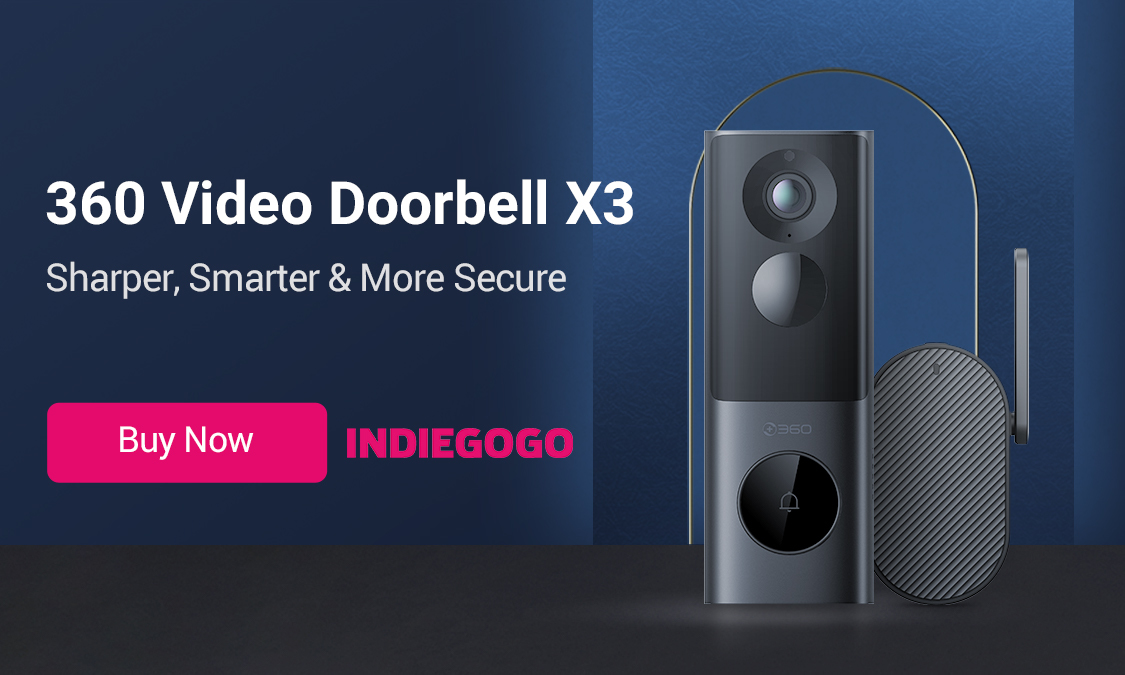 When the doorbell rings, you'll have an ultra-clear view from your front door using the X3's 5-megapixel camera, while advanced WDR technology to preserve crisp detail even in low light or backlit conditions.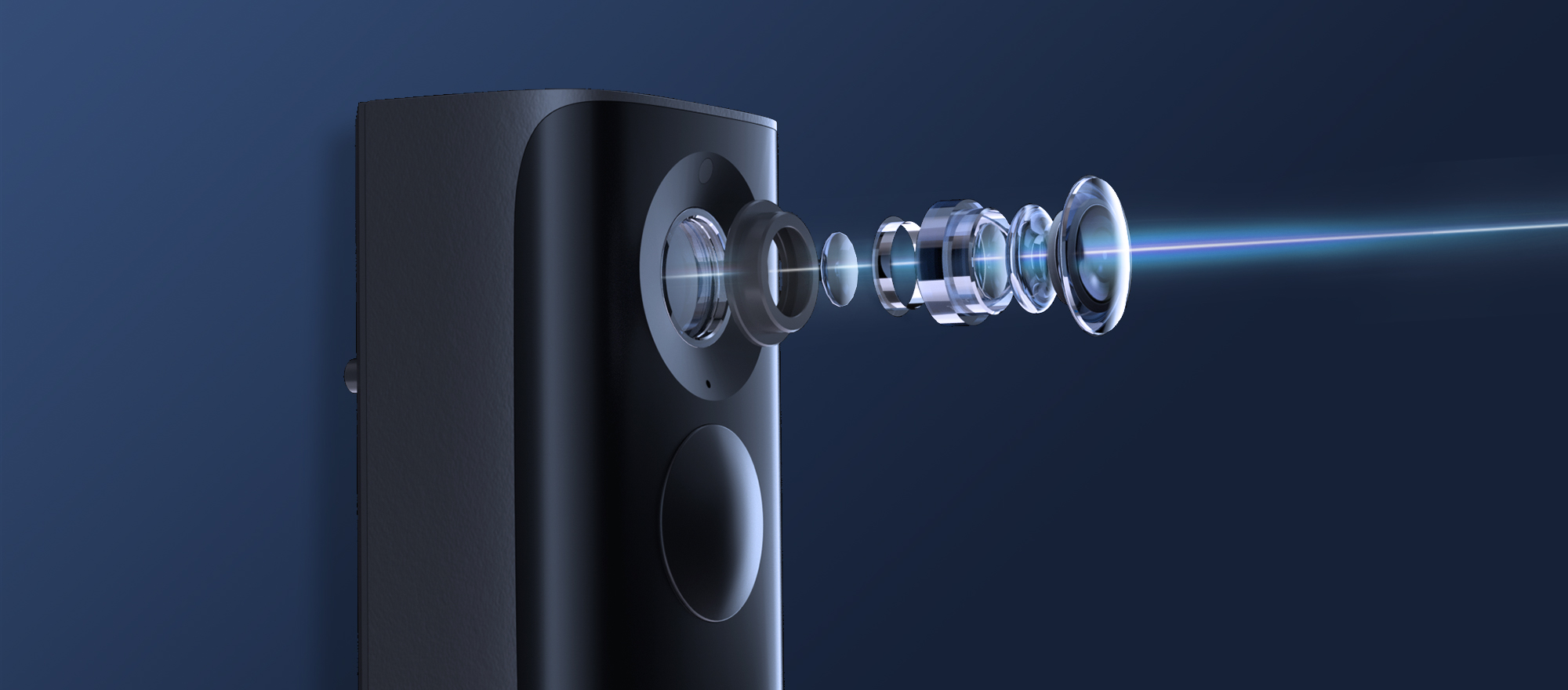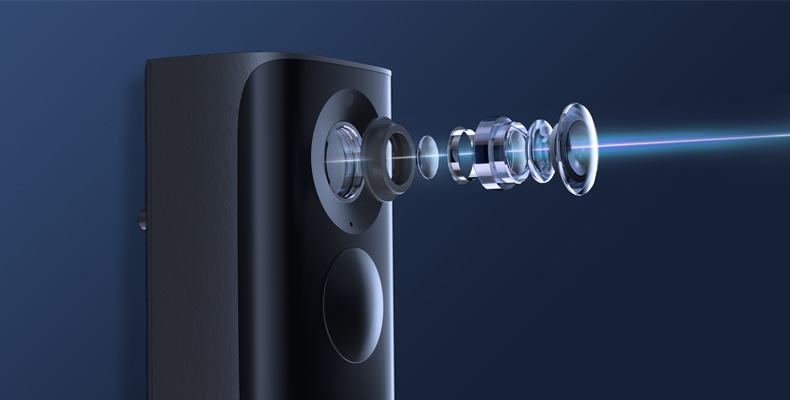 Why 360 Video Doorbell X3?
The X3 has fourfold detection to avoid false triggering of alarms. Firstly we have radar sensors that provide ultra-precise detection to detect movement to track object trajectories and avoid false alarms from traffic or pedestrians. In addition, there is a set of passive infrared sensors and sophisticated body detection and face detection technology for extremely accurate and fast readings. This reduces false triggers to a great extent while maintaining optimum battery life.
Neither busy sidewalks nor big yards pose a problem for the X3. With a maximum range of 30 feet, you can keep an eye on even the largest front yards. Automatic systems can be prone to false positives, so we've taken pains to protect you from false alarms. The X3 features a customizable detection zone, so you can make sure it's watching only the areas you intend it to. The X3 ensures recordings only trigger from presences on your property, not on the sidewalk. Privacy zones can also be included, to avoid monitoring certain areas like sidewalks, water features, or the neighbors. Record all and only the areas you need to, while avoiding false positives.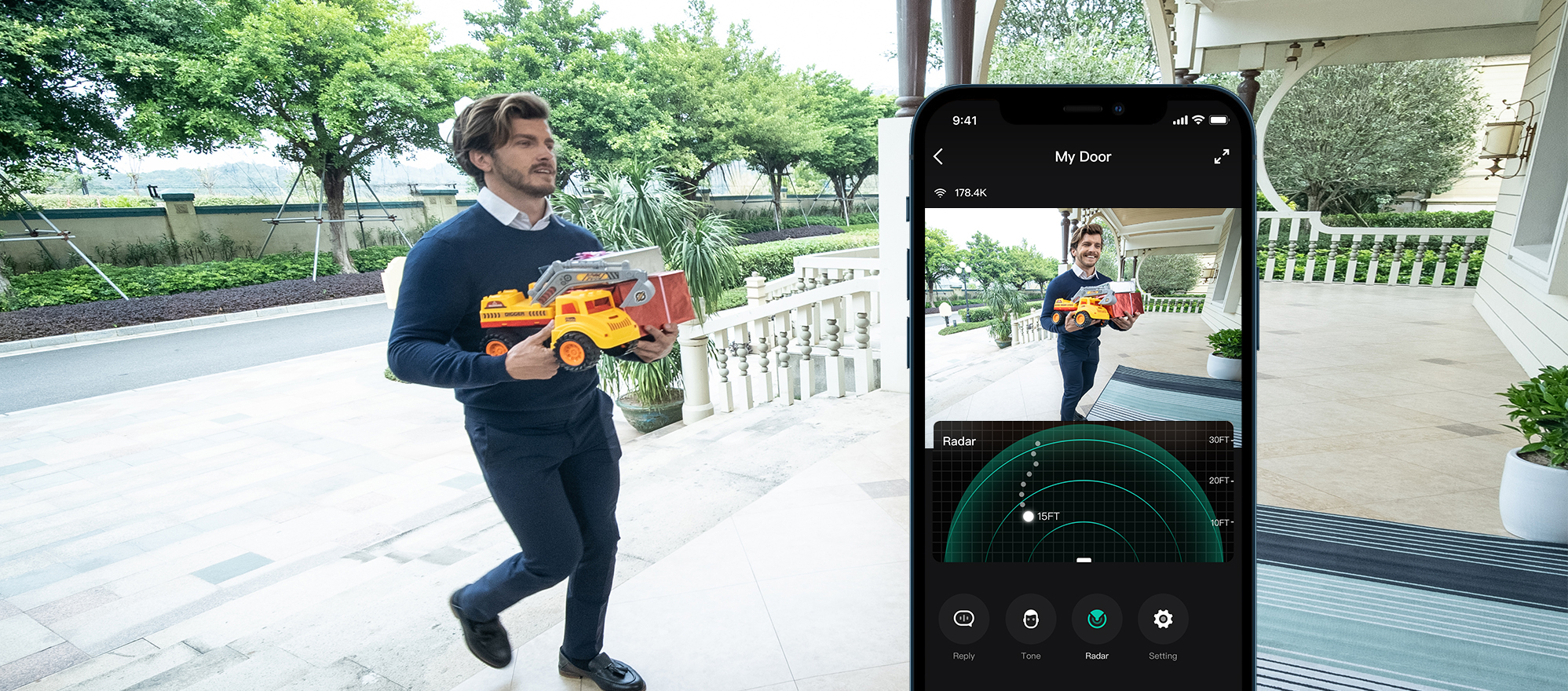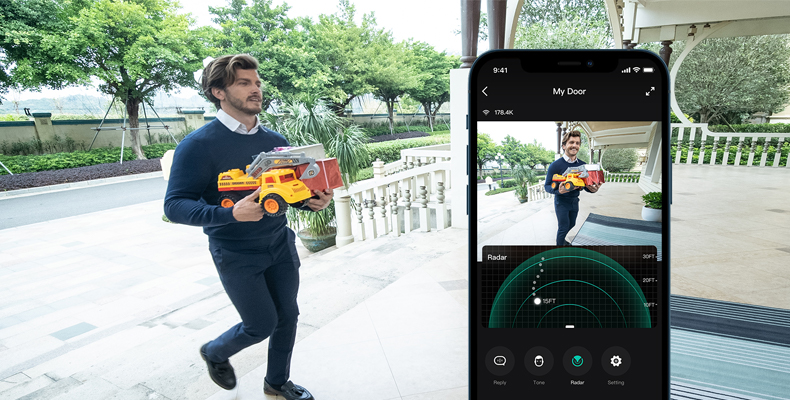 The X3 uses motion-activated recording, so it minimizes battery and storage expenditures on false-positives. If something sets off the sensors, our wide-angle 5mp camera will make sure you have a crystal-clear recording of it, instantly viewable in real-time and available for review later.
Unexpected visitor? The X3 comes with two-way audio and live view functionality, allowing real-time conversations so you can see who's come calling. If you're feeling unsure, the X3 also features a voice changer, allowing children or the elderly to pick a more neutral voice when they are at home alone.
The optional automatic siren lets you sound the alarm in case someone isn't where they're supposed to be. Protect your home at any time, from anywhere.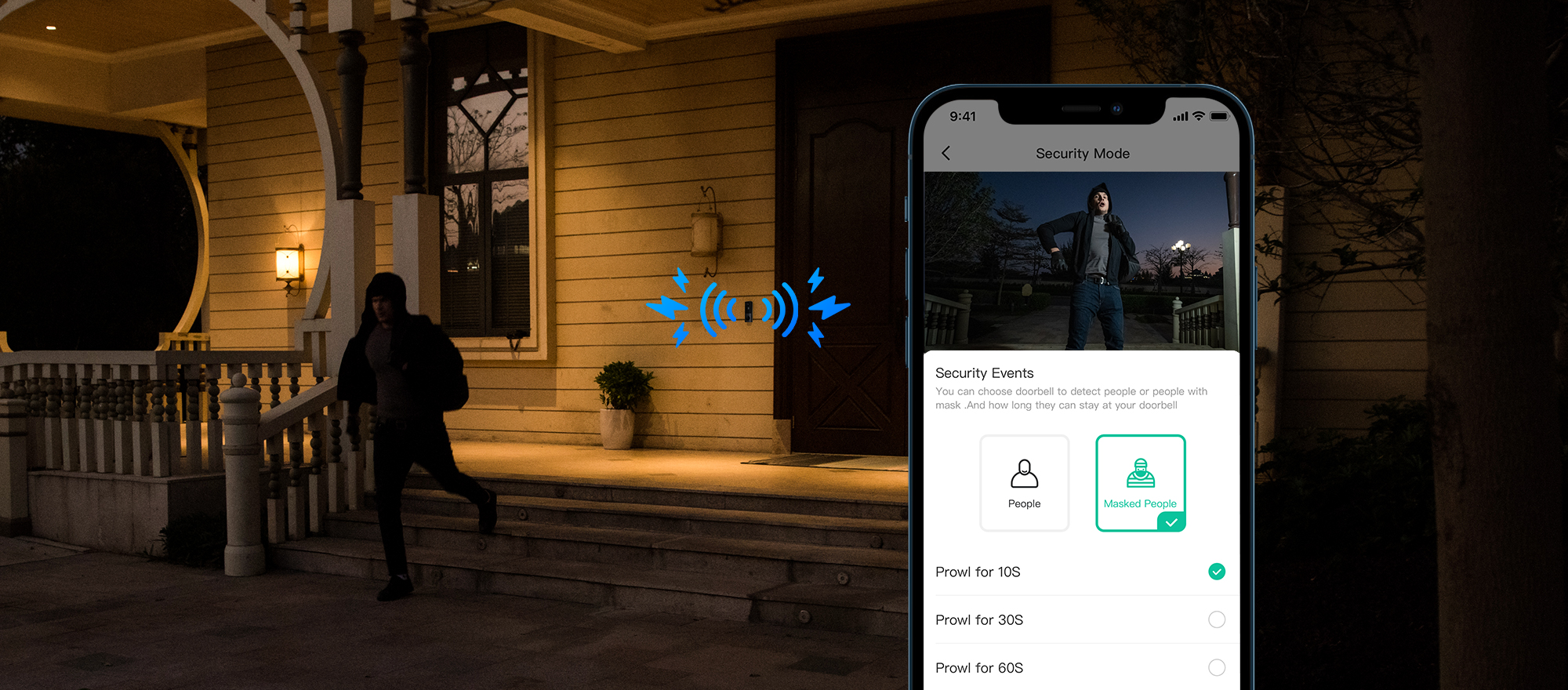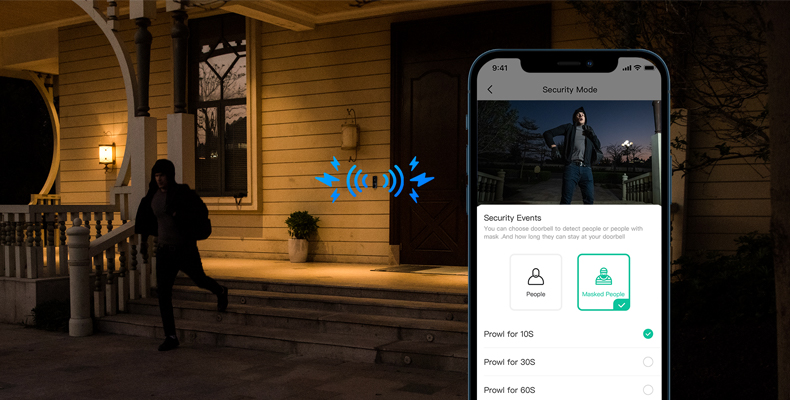 The X3 will be the first line of defense of your overall home security, as it features a first-in-class tamper-proof sensor, which will sound a siren and send an alert to your phone if anyone attempts to disable it without authorization. You'll never need to worry about home safety again, confident in the knowledge that if anyone approaches your house you'll know about it in real-time.
Normal wear and tear is no threat to the X3. The X3 is rated IP66 waterproof and dust-proof, to ensure reliable performance under any weather conditions.
Concerned about keeping your data safe? Not to worry, all your data is encrypted before being stored locally or on the cloud, so your privacy remains safe, no matter what.
Worried about installation? Don't be! The X3 can be installed in just seconds and does not require professional help. You can choose between easy glue installation to avoid damaging your wall, or drill installation for rough all surfaces. All it takes is one quick, easy, damage-free minute and your home is protected with the X3.